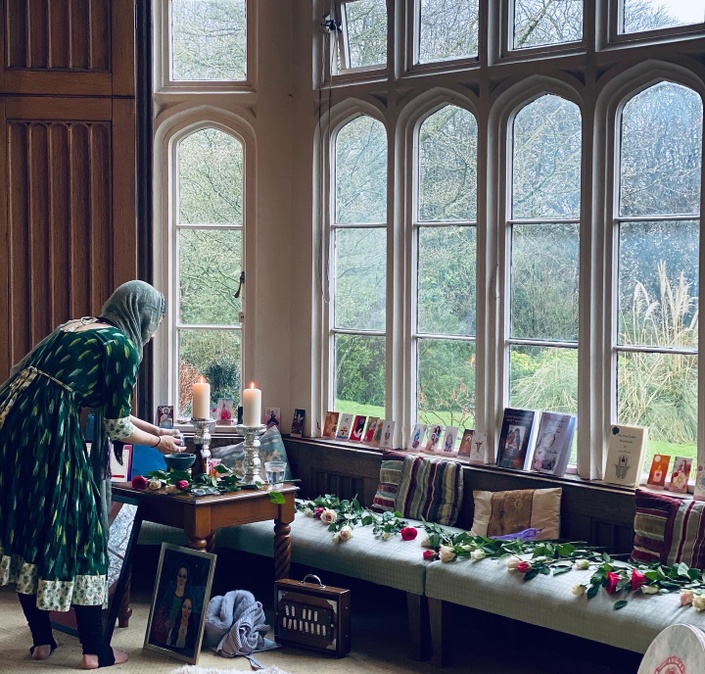 Who is Mary Magdalene?
Complimentary Mini Course
Ahava and Blessings!
Welcome to this Complimentary Mini Course where I talk about certain topics in relation to Mary Magdalene and her lineage. In 2014 I founded the Mary Magdalene Mystery School and since then so much has happened. We now have an English Campus along with the Spanish Campus and we are expanding in so many different languages.
I created this course as a gift for all of you who want to experience Mary Magdalene. This is also a great way to experience the Devotion our Community has to Mary Magdalene as our Teacher and Feminine Christ.
May the Magdalene Flame guide you every day in every way.
Ahava,
Ana Otero
Artist of image of Mary Magdalene: Yoneit Maldonado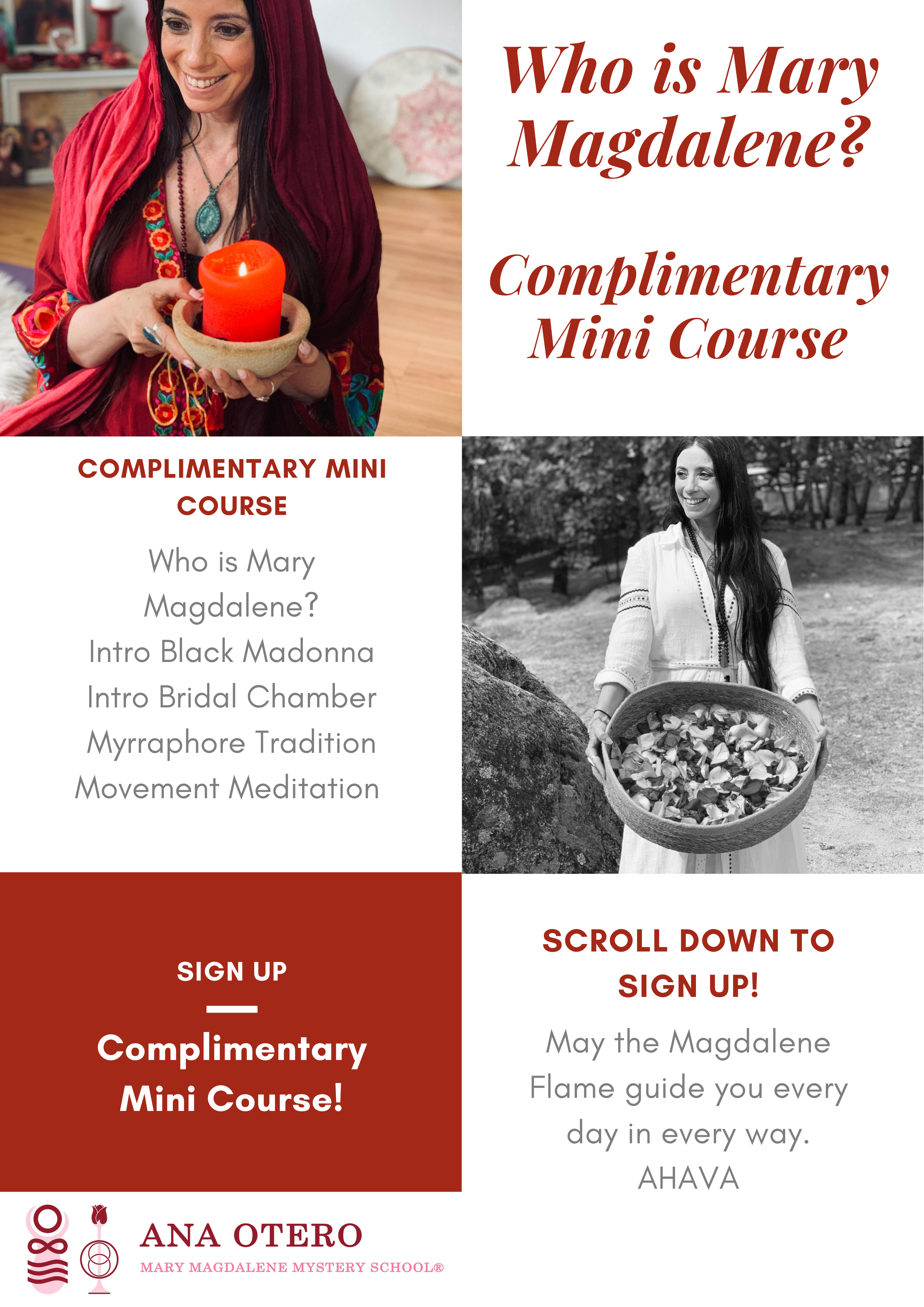 Your Instructor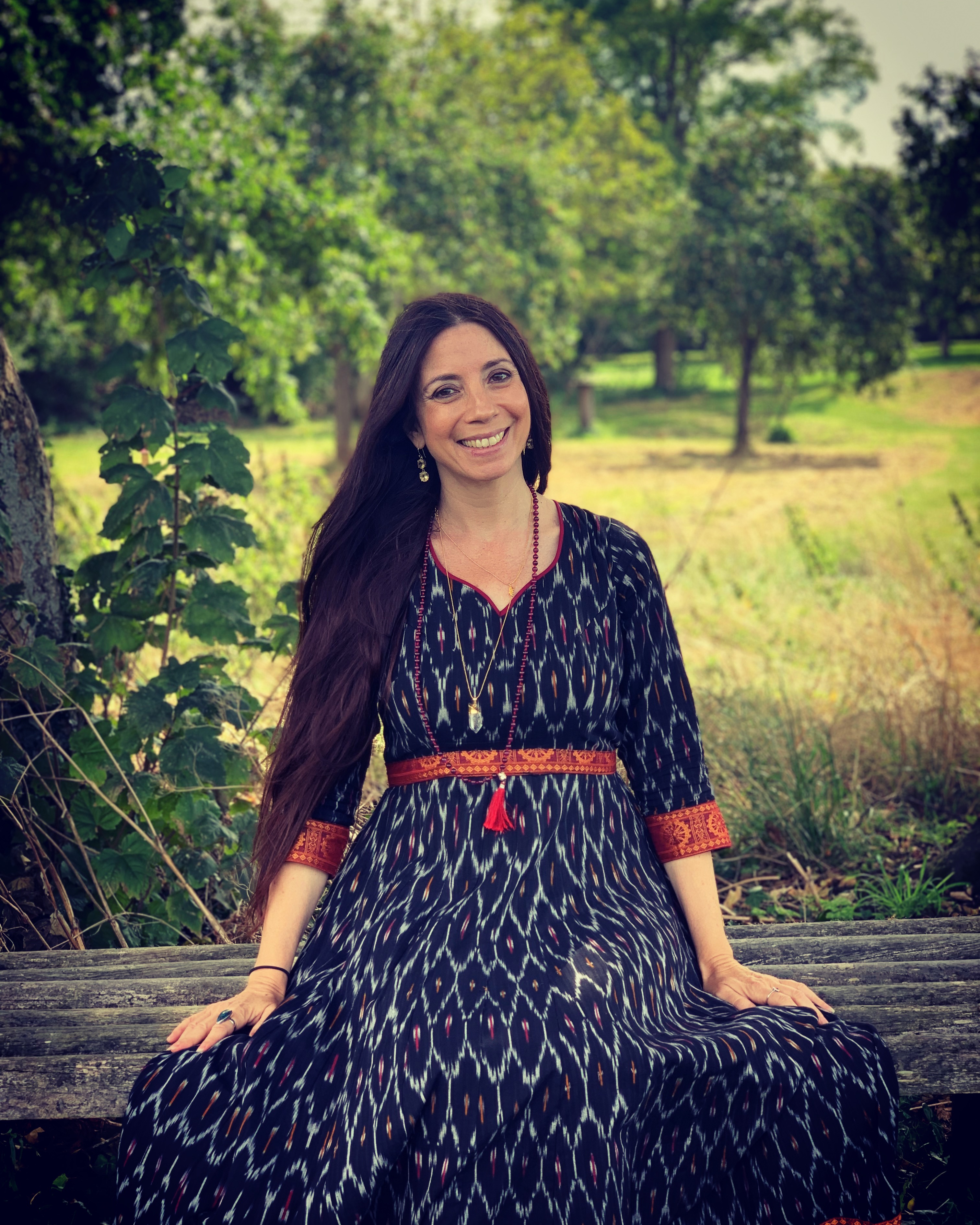 Ana Otero. CEO Mary Magdalene Mystery School® - Mary Magdalene Priestess Training - Sacred Feminine - Sacred Union - Movement Therapy - Yogic Scientist - Dancer - Writer - Lover of al Creative Expressions
Ana Otero is the Creator and Director of Mary Magdalene Mystery School®. Mary Magdalene Mystery School is a school dedicated to the Awakening of the Sacred Feminine and Sacred Masculine through the teachings of Mary Magdalene and her Sacred Lineage of the Spiral of the Rosa Mística. Mary Magdalene Mystery School Offers: Priestess of Mary Magdalene Trainings Level 1, 2 and 3. Sacred, Ritual and Therapeutic Dance. Sacred Drumming. Womb Therapies, Activations and Healings. Courses on Prosperity and Aquarian Leadership. Sacred Union for Men and Women. Mystical Arts (astrology, tarot, oracle, sacred essential oils, etc.). In all of the courses we follow and respect the teachings of the Spiral of the Rosa Mística, a method channeled by Ana Otero which helps us synchronize our energies and sacred experience here on Earth with the Cycles of Mother Nature, the Stars and the Planets. Ana Otero holds a Doctorate in Dance Movement Therapy and in all her trainings, Courses and Workshops there is powerful body work included. She has created a method to purify toxic programming, lineage wounds, karma, etc., through an advanced technology of Movement Meditations and Sacred Toning Channeled by Mary Magdalene. Join our Community and be a part of a great circle of Women and Men awakening in the Spiral of Love and the New Humanity. The Path of the Triple Golden Flame will awaken you to live from your Sacred Fire.
Ahava