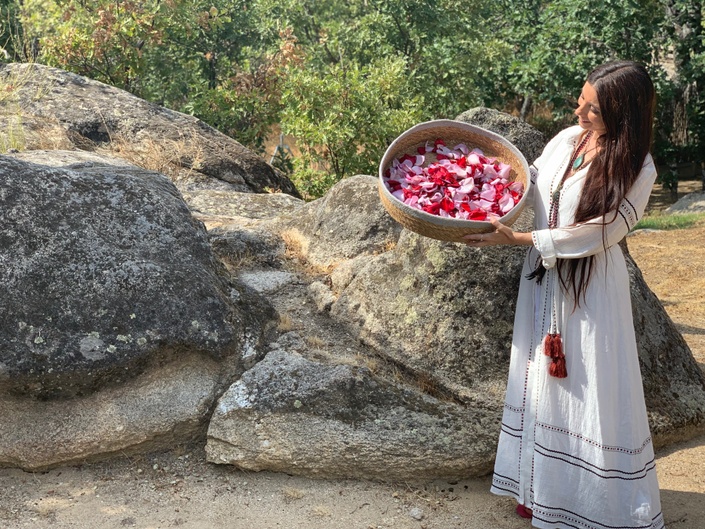 Mary Magdalene Flame Ceremony Online
Black Madonna Awakening
Ahava and Blessings
This is one of my favourite and dearest workshops. I have been teaching it in Spanish for so many years and I feel so happy to teach this in English. This workshop is an Activation of the Black Madonna Lineage through the Mary Magdalene Flame. In this workshop i will first talk about the Black Madonna Lineage and the MA frequency (Divine Mother Frequency). I will share a channeling from Mary Magdalene and an Active Kundalini Meditation channeled through the presence of Mary Magdalene.
Why is it so importante to connect with the Black Madonna? She is the frequency of the Golden Age - Age of Aquarius and through her we are taken to our essence, to our origin, and from this space we can release all that no longer serves us. In this workshop you will experience a Kundalini Awakening through Mary Magdalene and you will start to remember the different magical parts of you that somehow were forgotten. You will connect to your womb space and the womb of the Cosmic Mother.
The Workshop is recorded so if you can´t make it in real time you can watch it at your own rhythm. I also include a beautiful Movement Meditation and Breath Meditation. Permanent access to the workshop.
Date: Monday, 27 of January at 19,00 Spain Time
With Love and Gratitude, i hold you in my Heart.
Ahava,
Ana Otero
CEO and Founder of Mary Magdalene Mystery School®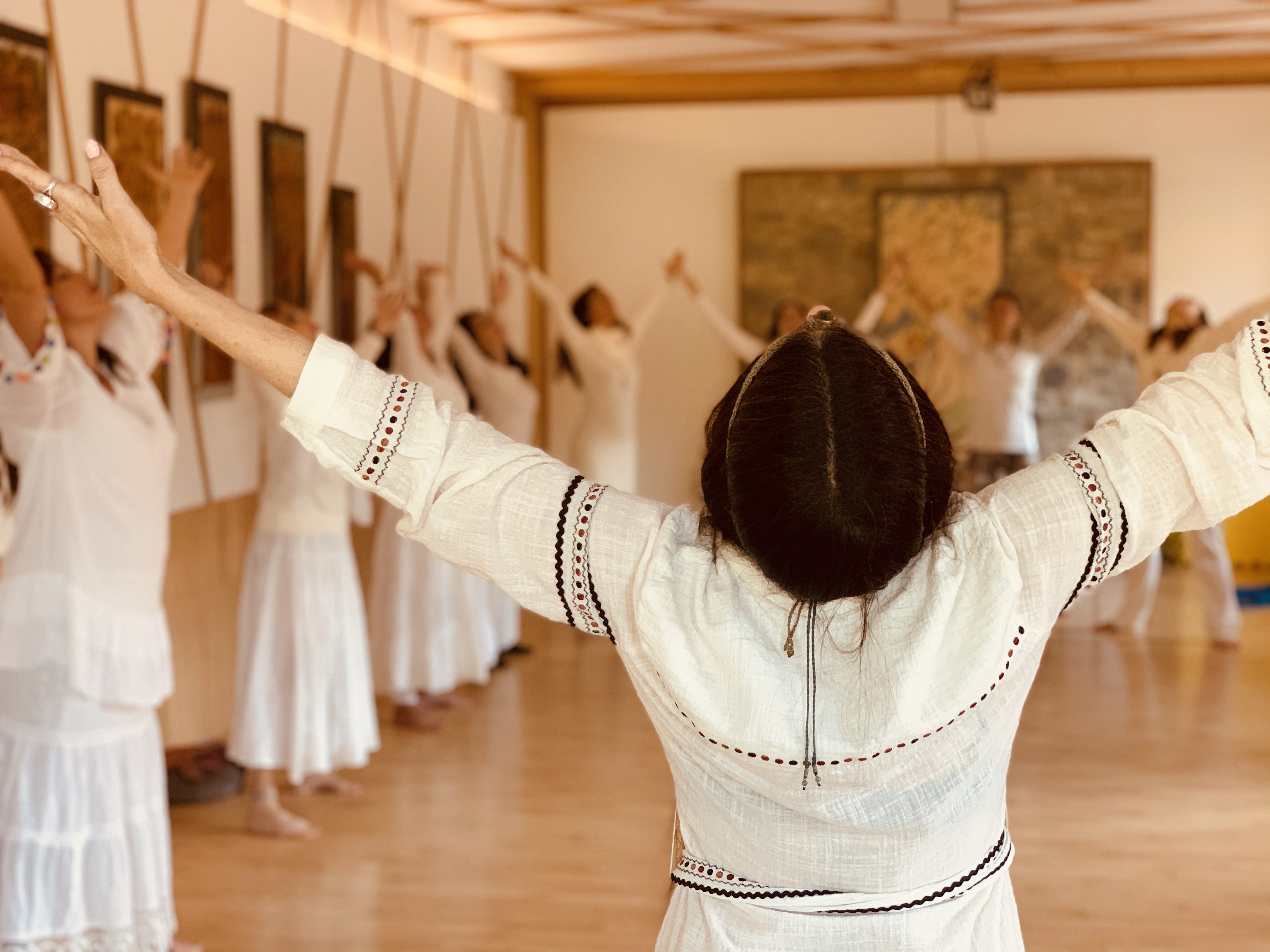 Your Instructor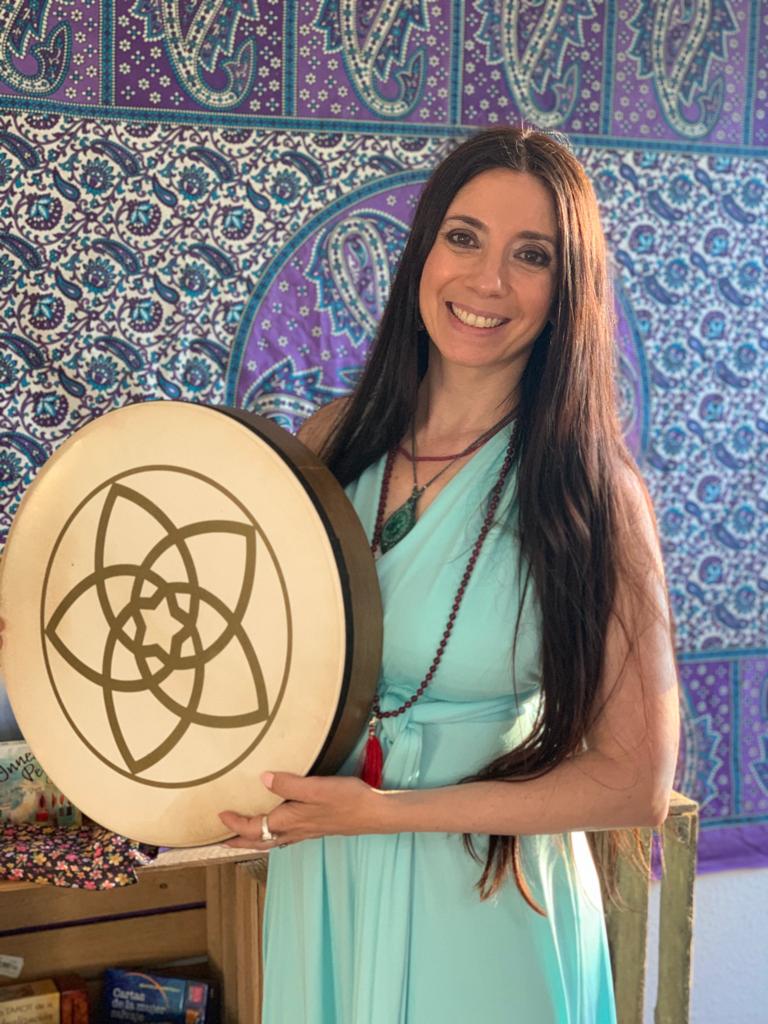 Ana Otero. CEO and Founder Mary Magdalene Mystery School® - Mary Magdalene Priestess Training - Sacred Feminine - Sacred Union - Movement Therapy - Yogic Scientist - Dancer - Writer - Lover of all Creative Expressions
Ana Otero is the Creator and Director of Mary Magdalene Mystery School®. Mary Magdalene Mystery School is a Temple of Art where we remember how to créate our world from the Sacred. We follow the the teachings of Mary Magdalene and her Sacred Lineage of the Spiral of the Rosa Mística. Mary Magdalene Mystery School Offers: Priestess of Mary Magdalene Trainings Level 1, 2 and 3. Sacred, Ritual and Therapeutic Dance. Sacred Drumming. Womb Therapies, Activations and Healings. Courses on Prosperity and Aquarian Leadership. Sacred Union for Men and Women. Mystical Arts (astrology, tarot, oracle, sacred essential oils, etc.). In all of the courses we follow and respect the teachings of the Spiral of the Rosa Mística, a method channeled by Ana Otero which helps us synchronize our energies and sacred experience here on Earth with the Cycles of Mother Nature, the Stars and the Planets. Ana Otero holds a PHD in Dance Movement Therapy and in all her trainings, Courses and Workshops there is powerful body work included. She has created a method to purify toxic programming, lineage wounds, karma, etc., through an advanced technology of Movement Meditations and Sacred Toning Channeled by Mary Magdalene. Join our Community and be a part of a great circle of Women and Men awakening in the Spiral of Love and the New Humanity. The Path of the Triple Golden Flame will awaken you to live from your Sacred Fire.
Ahava
Course Curriculum
Mary Magdalene Flame Ceremony. Black Madonna Awakening.
Available in days
days after you enroll