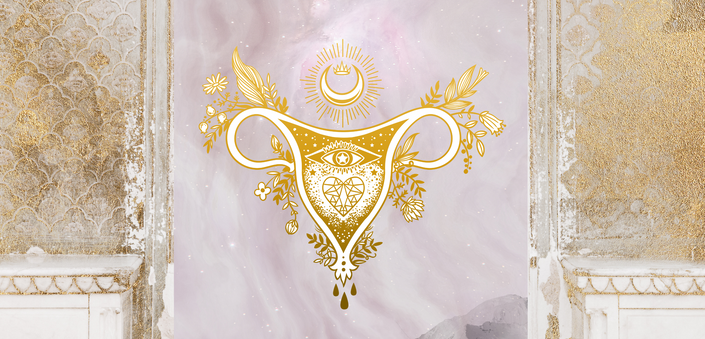 Magdalene Womb Yoga Training
In these times when we are literally being forced to go through a birth canal to inhabit the New Earth, cultivating a personal practice is essential, and with perseverance, we vibrationally become the practice and everything in our life begins to interconnect. With a daily practice the changes in our life our noticeable. Different times call for a different way of creating Sacred Space and approaching out embodiment with holiness.

I started practicing Yoga when I was 11 years old and since then I have felt a fascination and devotion for the medicinal practices of this ancient technology. Together with the guidance of Mary Magdalene and an in-depth study on the Body and Psyche of Women, Magdalene Womb Yoga opens us to a practice designed for the different moments of our life. From the physical to the mystical, Magdalene Womb Yoga will connect you with the Infinite Potential of Creation.
This is the Yoga of the New Frequency, of this Magical New Age!

Welcome to the Magdalene Womb Yoga Training.

In Magdalene Womb Yoga we will be guided by the teachings of Mary Magdalene to understand our role as Incarnations of the Creative Channel. Today, in times of so much change, the existing salvation is to align ourselves with the womb of the Divine Mother, and that womb is within us. To understand a new stage of the Earth, is to understand that the path to evolution will only be given in the COMMUNION with the Divine Feminine Channel.
The feminine is the energy that encompasses everything, that is EVERYTHING and that manifests itself in life itself, and all this energy is found in our womb, the space full of infinite possibilities that connects us with the ABWOON, the Mother - Father. By purifying and activating, this sacred space becomes the HOLY OF HOLIES. Living from the Divine Feminine is a philosophy of life, it is life itself in every moment. It is honoring the sacred connection, present in each moment, that we have with life. It means understanding that life is a whole and beginning to recognize the interconnections that make up the web of life. It means understanding that everything, every act, even every thought, affects everything. And it also means that we allow life to speak to us.
This is a powerful work of Awakening and Healing the Feminine. I also share and deepen the work of my first book THE PATH OF THE 6 WOMBS, and my fourth book, THE COSMIC WOMAN (our in 2022).
Magdalene Womb Yoga practices are only found in our school as they are channeled. The work is Physical, Mystical, unifying heaven and earth through Shekinah, the Divine Feminine Presence.
As I guide my WOMB to find creation in HER silence, I deliver myself whole every day.
Ana Otero

Magdalene Womb Yoga Incorporates:

Specialized Magdalene Kriyas Channeled through Mary Magdalene (Kriya means purification through movement)

Asanas and Body Work specific for the new Frequency (I unify my profound study of the Yogic Sciences with the Channeling received through Mary Magdalene)
Aramaic Activations through Body Work
Kriyas made for the Body and Psyche of Women
Aramaic Mantras from different ancestral traditions
Movement, Dance and Sacred Sufi Whirling
Healing work with Mudras and Light Language
Frame Drumming and Sacred Sounds
Mantric Choreographies and Celestial Communications
How does the Training work?
This is a 6 month online training that includes live sessions as well as Pre-recorded sessions and material.
Every week new course material will be uploaded to the platform and we will meet every Month for our live sessions. These live sessions will also be focused on the Practice, Theory and Q and A.
This Training begins in September 2021. We were going to start in January 2022 and due to so many women who are interested in this training we are starting in September.
The Modules Correspond to the 6 Wombs. The Path of the 6 Wombs is the first book that I wrote. In this book I deliver channeled information about AWAKENING through the Path of the 6 Wombs.
Module 1:
THE PHYSICAL WOMB
Module 2: THE ENERGETIC WOMB
Module 3: THE SACRED FLAME SERPENT WOMB
Module 4: THE DIVINE UNION WOMB
Module 5: THE DRAGON WOMB
Module 6: THE COSMIC WOMB
This Teacher Training comes with a Certification. When you have completed the training you will receive certification from:
1. Mary Magdalene Mystery School as a Practitioner of Womb Yoga.
2. A Certification as a Practitioner of Holistic Medicine in Magdalene Womb Yoga.
May the Magdalene Flame guide you every day in every way.

Ahava,

Ana Otero

CEO and Founder Mary Magdalene Mystery School®

Your Instructor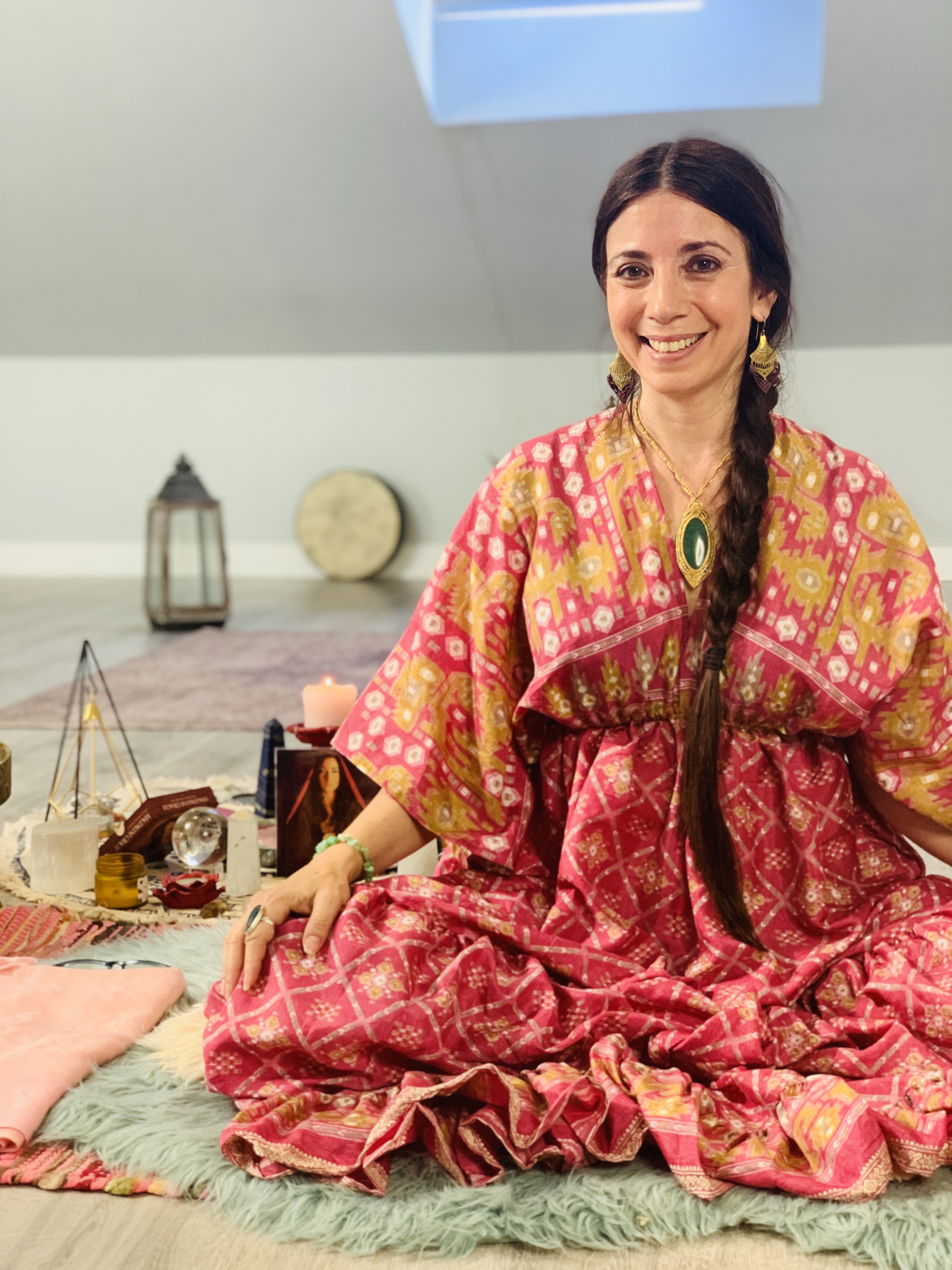 Ana Otero, PHD in Dance Movement Therapy, is a Dancer, Writer, Priestess and Lover of all Artistic Expressions. In 2011 after a strong dark night of the soul she had her first apparition of Mary Magdalene while she was in the desert of Oman. Following the teachings given to her by Mary Magdalene through her Channelings and Apparitions, Ana Otero created Mary Magdalene Mystery School in 2014 with a Campus in Spanish and a now, since January 2020, a Campus in English. She has lived in the United States, Egypt, Kuwait, the United Arab Emirates and currently resides in Spain. Ana Otero is dedicated to her Online School and also teaches Courses, Trainings and Retreats all over the world.
AHAVA

Course Curriculum
Magdalene Womb Yoga Training Introduction
Available in days
days after you enroll
The 6 Wombs Embodiment Practice
Available in days
days after you enroll
Magdalene Womb Healing
Available in days
days after you enroll
Blessed Magdalene Womb Journey! AHAVA