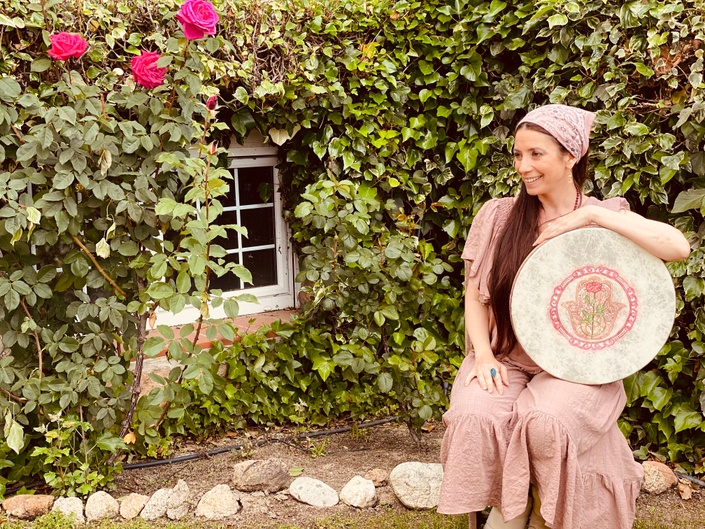 Hai D-Alma. An embodied Experience of Yeshua
Christ, Mystic, Prophet, Poet, Healer, Lover, Feminist
HAI D-ALMA
AN EMBODIED EXPERIENCE OF YESHUA
Online Workshop
As Humanity awakens to inner and outer truth, we are coming to realize that this awakening is actually healing our separation from wisdom that has been hidden from us.

More and More of us are embracing Mary Magdalene as Feminine Christ, as teacher, as Holy Woman. We are going back to a more embodied spirituality and learning how to make the mundane sacred.

Since my first apparition of Mary Magdalene in 2011, embodying her teachings has been, is, a return to the Communion with our Soul, to the Divine, and to my true Power. As we embrace the Divine Feminine Presence through Mary Magdalene we are actually becoming empowered, authentic, true, whole... We are living the Alaha Experience through Mary Magdalene, the experience of Sacred Unity.

Let us also embody the teachings of Yeshua. Yeshua was a Mystic, a Prophet, a Poet, a Teacher drunk on the love for the Divine. He was a healer, a thinker, a visionary,a feminist. He was the Christed One.

In this workshop I will be delivering specific teachings of Yeshua through embodied practices of Prayer, Sacred Movement, Chanting, Sufi Whirling and light language. This workshop will bring you closer to the Mystical Yeshua, the Lover, the Healer and the humble Christ who taught Humanity how to become whole again and reclaim our Sovereign Divine Humanity.

Many of us have received Yeshua´s teachings through organized religion that was more worried about rules and control than an awakening into the Ascension of the Soul so as to materialize that ascension in our material world.

Let us travel back together 2000 years and bridge the pure teachings of Yeshua with this present time of human evolution.
Let us understand as well through his teachings his relationship with Mary Magdalene and how both of them together as a Sacred Couple delivered their Ministry. HAI D-ALMA in Aramaic means EVER RENEWING LIFE ENERGY. Accessing this Life Energy was a very important teaching that Yeshua delivered to us. Yeshua also gave us specific formulas to access this energy.

This is an online workshop open to men and women. This Online Workshop is on Friday, June 4th, 16,00 - 19,00 CET. We will tune in with the Magdalene Shabbat to open sacred space. Friday is the day of the week that we are given the opportunity energetically to unite heaven and earth and for becoming the VAV, the Divine Child.

You do not need any previous experience with movement or sufi whirling. If whirling is a spiritual practice in your life please feel free to wear your whirling skirt.
Please bring your drum if you have one for chanting.
If you cannot be present in real time you can watch the Replay. May we always know that we are the love of the Abwoon.
May the Magdalene Flame guide us infinitely.
Your Instructor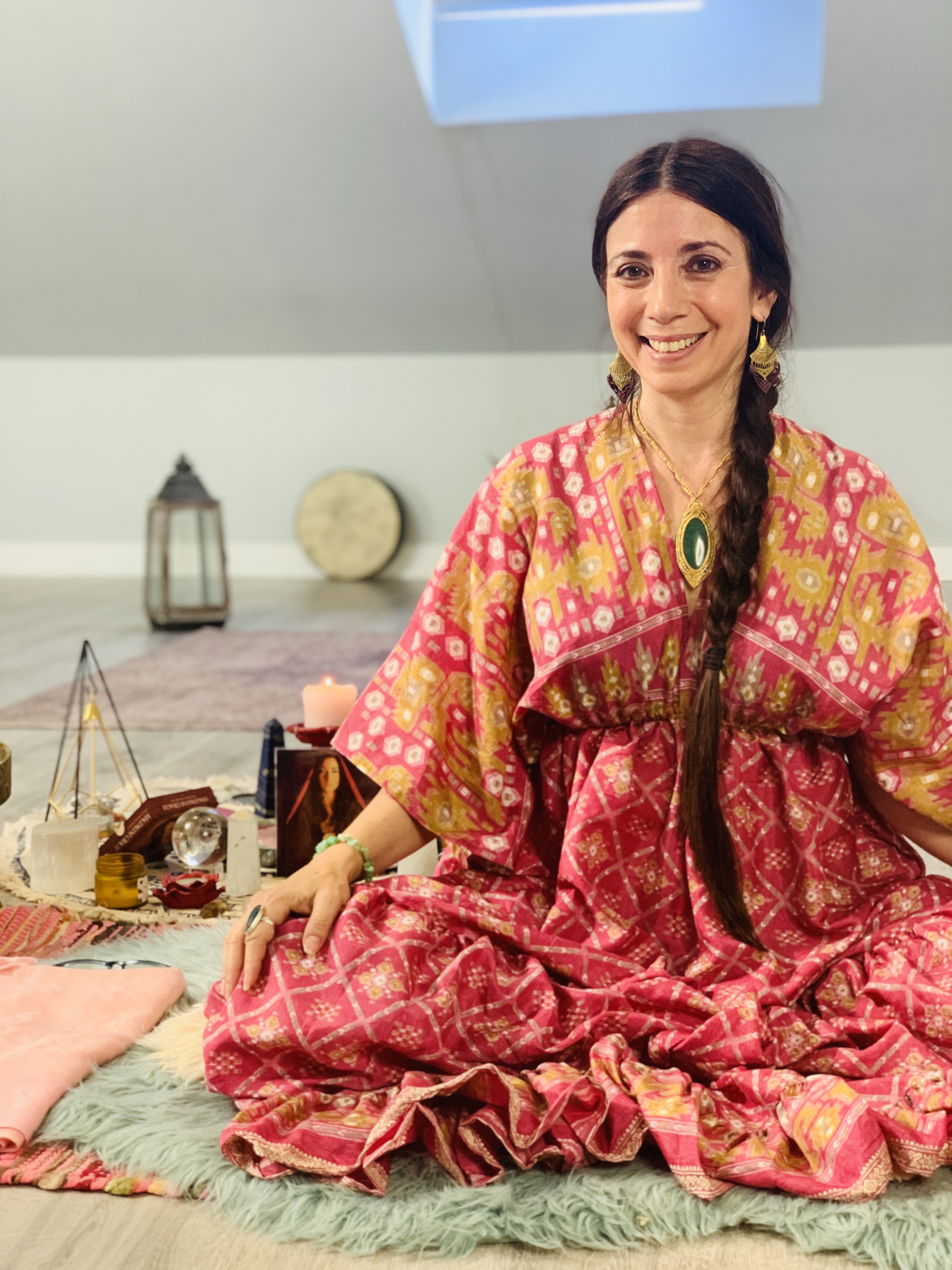 Ana Otero, PHD in Dance Movement Therapy, is a Dancer, Writer, Priestess and Lover of all Artistic Expressions. In 2011 after a strong dark night of the soul she had her first apparition of Mary Magdalene while she was in the desert of Oman. Following the teachings given to her by Mary Magdalene through her Channelings and Apparitions, Ana Otero created Mary Magdalene Mystery School in 2014 with a Campus in Spanish and a now, since January 2020, a Campus in English. She has lived in the United States, Egypt, Kuwait, the United Arab Emirates and currently resides in Spain. Ana Otero is dedicated to her Online School and also teaches Courses, Trainings and Retreats all over the world.
AHAVA

Course Curriculum
Hai D-Alma. An Embodied Experience of Yeshua
Available in days
days after you enroll