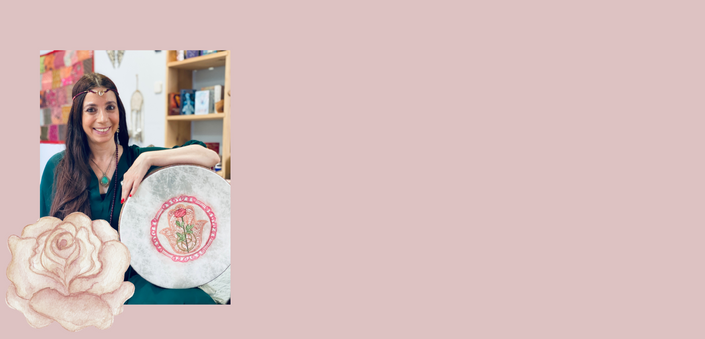 Frame Drum Workshop 2
Myriam´s Well. Healing through Vibration
Ahava and Blessings
Welcome to this Online Frame Drum Workshop: Myriam´s Well. Healing through Vibration.
Myriam was a powerful Hebrew Prophetess. Together with her brothers, she forms a very powerful trinity: Aaron - Myriam - Moses, this trinity holds the symbol of MANNA - THE PILLAR OF CLOUD - THE WELL.
Wherever Myriam went there would be an abundance of water. When she passed on, left her physical incarnation, there was no more water and the Hebrew people became worried. Where there is no water, there is no life. The High Priests at the Temple got together and channeled some very important information: THE SHABBAT NEEDED TO BE PRACTICED. The Water reappeared once the Shabbat was practiced.

Shabbat is a very ancient word, far more ancient than we think. This word is associated with the Lunar Cycle devotion and the Divine Feminine. This word is also very connected with the Womb. The Shabbat is the moment to honor the Divine Feminine Presence, the Shekinah.
Miriam represents a central source of vitality and nourishment. She is the embodiment of the Divine Feminine and when we allow the death of the Divine Feminine Presence in our lives, we too experience the absence of WATER. Water is life, fertility, healing, interconnection, beauty, wisdom and creation.
In this Frame Drum Workshop we will work with 2 Specific Rhythms used by the Desert Prophetesses, We will also learn 2 Healing chants associated with Myriam and we will experience a Drum Ritual in Devotion to WATER - THE DIVINE FEMININE.For this workshop you will need:

Frame Drum (please contact me if you would like to know information about the Frame Drum)
1 red rose
A candle
We will dress in green, the color of Myriam, to align with the vibrations of this color.
In my Drumming I like to weave voice, rhythm and movement, so we will also learn some basic Drumming and Movement Techniques.
This is a basic level, come and join, although it would be great if you did the first Frame Drum Workshop as knowledge of drumming the elements would be helpful. Click here to purchase the First Frame Drum Workshop. If you already have some experience, you will enjoy learning the Rhythms, the Healing Chants, and the Movement Sequence.
If you would like some help to purchase a Frame Drum, you can contact me through email: [email protected]
This workshop will be on February 28 at 15,00 CET. The workshop will be recorded and available for replay. The workshop lasts for 2 hours.
May we be infinitely guided by the Magdalene Flame and may the Blessings of Myriam fill us with Healing and Creation.
Ahava,
Ana Otero
Your Instructor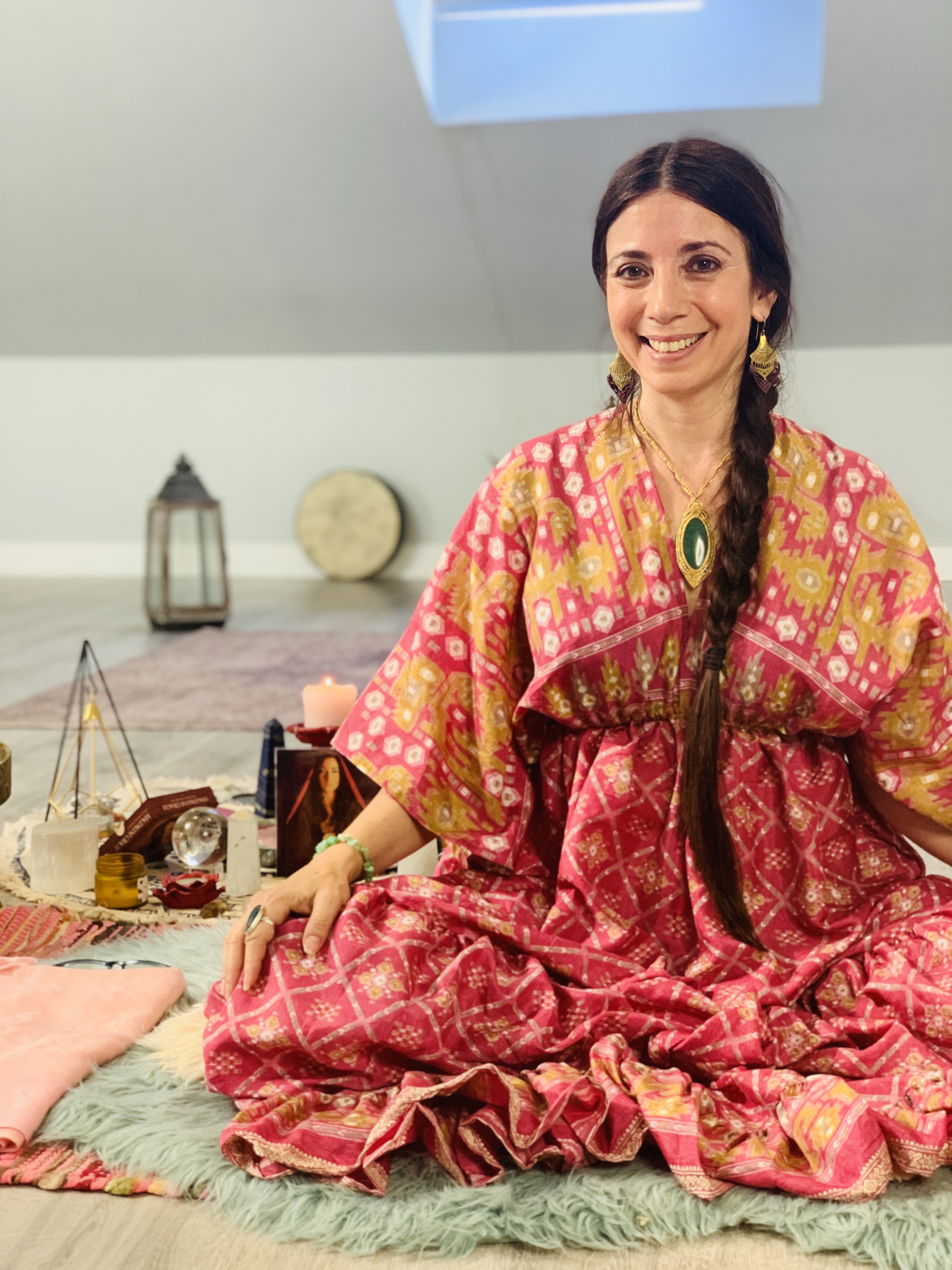 Ana Otero, PHD in Dance Movement Therapy, is a Dancer, Writer, Priestess and Lover of all Artistic Expressions. In 2011 after a strong dark night of the soul she had her first apparition of Mary Magdalene while she was in the desert of Oman. Following the teachings given to her by Mary Magdalene through her Channelings and Apparitions, Ana Otero created Mary Magdalene Mystery School in 2014 with a Campus in Spanish and a now, since January 2020, a Campus in English. She has lived in the United States, Egypt, Kuwait, the United Arab Emirates and currently resides in Spain. Ana Otero is dedicated to her Online School and also teaches Courses, Trainings and Retreats all over the world.
AHAVA

Course Curriculum
Frame Drum Workshop 2. Myriam´s Well. Healing through Vibration
Available in days
days after you enroll