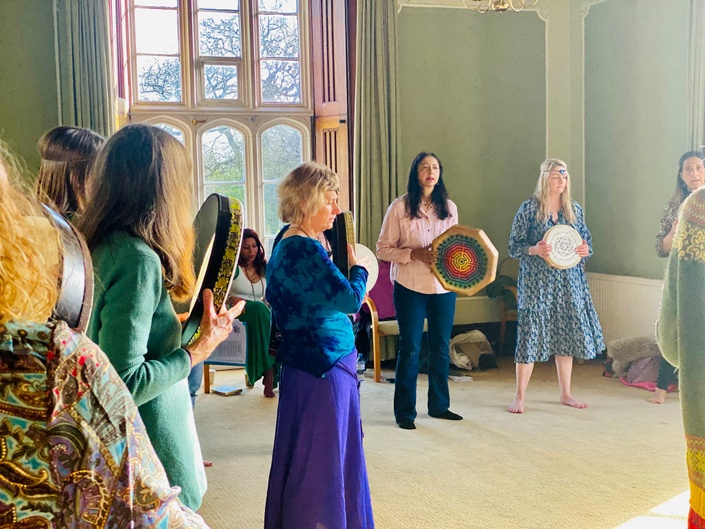 Dragon Womb Awakening
From the Teachings of Mary Magdalene
Ahava and Blessings

Welcome to the Dragon Womb Awakening
The Path of the 6 Wombs is the first book I wrote that contains very dear teachings given to me by Mary Magdalene during apparitions I received from her and also channelings. The Dragon Womb is the 5th Womb which is connected to the bringing down of Kether (the Celestial Energies of the Dark Light) to the Malkootah ( Earth), awakening the Divine Earth and activating the New Earth Matrix. In Mysticism this is known as the unity of the Bride of Heaven with the Bride of the Earth.
When our Dragon Womb Awakens on a personal level we anchor ourselves into the Earth Star Chakra and the frequencies of the Cosmic Womb join with the Frequencies of the Womb of Gaia within our Womb Space. Our Wombs become so connected to the Earth that the holy ley lines of the planet can become activated within us and we can also activate the the Ley Lines of Gaia. The Arcline of the Womb also expands allowing us to liberate those energies that we hold and that do not serve us, giving us more space to bring in the new and to be able to hold these frequencies of our Book of Life.
In this workshop we will experience a Magdalene Womb Yoga Session for Awakening the Dragon Womb, a Voices from Eden Practice and a Dragon Ritual guided by Sarah Tamar. Magdalene Womb Yoga draws its teachings from the Path of the 6 Wombs. I rarely offer Magdalene Womb Yoga Practices outside of the MM Trainings, as these Mystery Teachings are profound, and I feel called to start the year 2022 with this powerful Awakening for those who feel the calling.
During this workshop I will be working with Mary Magdalene and Sarah Tamar.
For the Workshop you will need

Your Body and Comfortable Clothes
If you have a Frame Drum or Drum please have it with you (you don´t need to)
A shawl or Veil to cover your head for the Meditations
Once you sign up you can read about the materials needed for the Dragon Ritual
The Dragon Womb Awakening Workshop was recorded on the 23rd of January, 2022, in a live gathering. You can purchase and take this workshop on demand and once purchased there is infinite access to the Workshop.
Your Instructor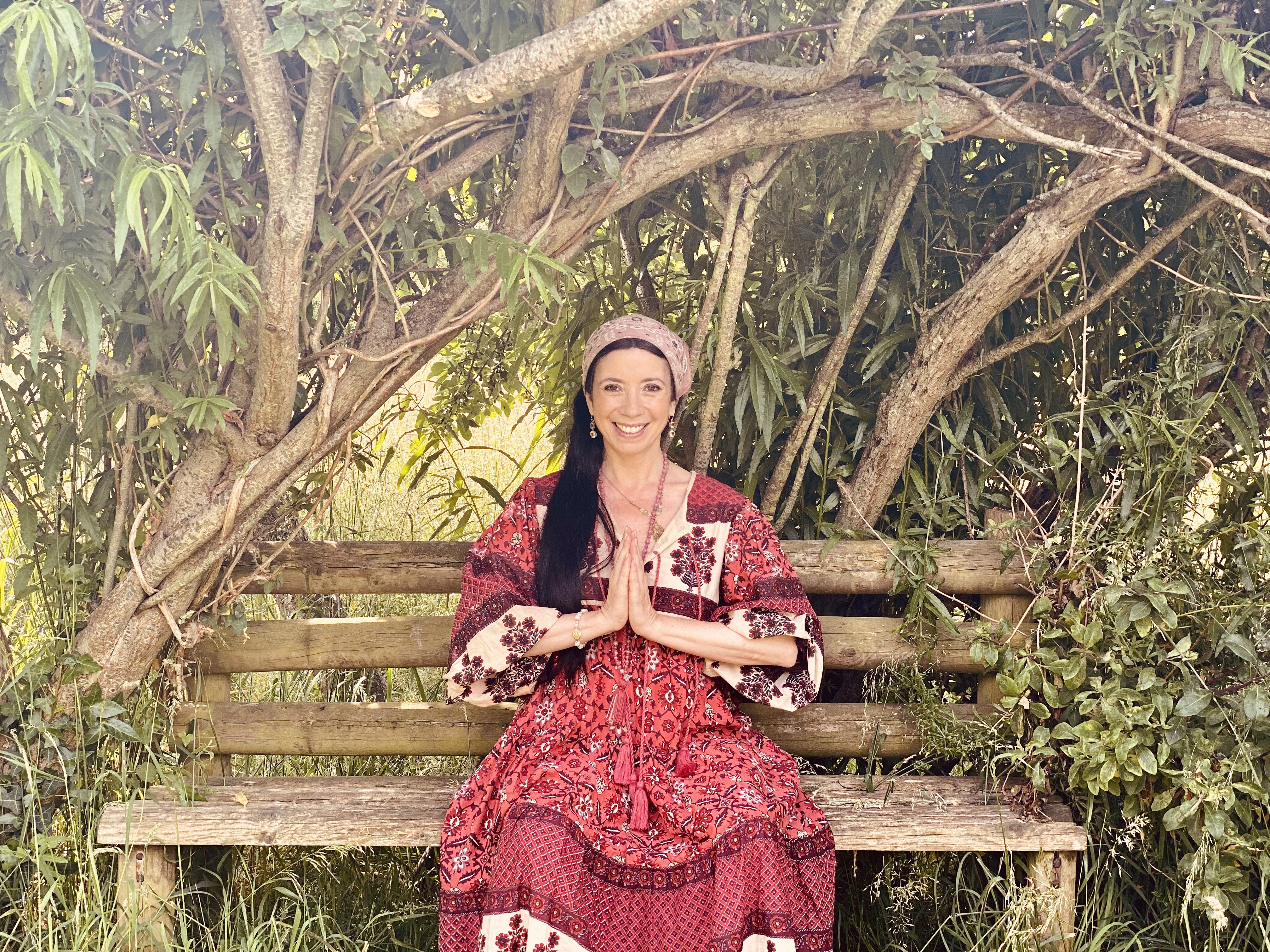 Ana Otero is a Mystic, Dancer, Author, Yogi, Artist, Teacher of the Desert Rose Transmissions, Mother and Lover to the Beloved. She holds a PHD in Dance Movement Therapy and strongly incorporates embodiment in all of her work. In 2011 after a dark night of the soul she had her first apparition of Mary Magdalene while she was in the desert of Oman. Following the teachings given to her by Mary Magdalene through her Channelings and Apparitions, Ana Otero created Mary Magdalene Mystery School in 2014, which later became in 2022 Ahava University. Ana Otero offers online and live trainings, workshops, retreats, and events.
AHAVA

Course Curriculum
Dragon Womb Awakening
Available in days
days after you enroll