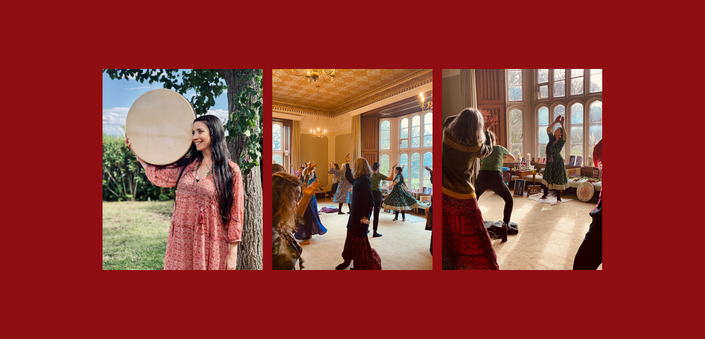 DMT Ritual Movement. The Upper and Lower Waters of Creation
Dance Movement Therapy Ritual Experience
Dance Movement Therapy

RITUAL MOVEMENT
THE UPPER AND LOWER WATERS OF CREATION
According to Kabbalah, the process of giving and receiving is the essence of life and of spiritual understanding. Receiving means establishing a relationship with the universe. If we understand 'receiving' as a one-sided phenomenon – with the emphasis exclusively on what we are going to get out of this partnership – then we gradually draw away from this relationship of exchange, which ultimately represents life.
The art of receiving can only be fulfilled by letting go of what has been given. In order for life to flow, there must be a process of energetic receiving and letting go. The process of living is a continuous exchange.
The Creator is understood as the giver of light. In modern Kabbalah, living beings are like energy vessels, receiving this light, which then becomes consciousness.
DMT Ritual Movement draws from this Ancient and Mystical concept o giving and receiving. Dance Movement Therapy Ritual Movement is the Art and Science of Dance Movement Therapy infused by and with the Teachings of Alaha Shela. As we explore different ways of moving our bodies, there is an energy exchange of what is created with what is received. DMT Ritual Movement is an experience of integration as we work with the Tree of Life and the Cosmic Intelligence awakened through the Practice of Intentional Movement and Alaha Shela Practices.
In this Session we will experience:
Holistic Movement
Dance Movement Therapy
Tantric Activations to awaken the serpent energy
Sacred Sounds
Ancestral Mysticism
Cosmic Alignment
Theme: The Upper and Lower Waters of Creation. Exploring our relationship with Creation, Creativity, Fertility, Sexuality, Sensuality and Abundance.
The beauty of Dance Movement Therapy is that it is always aligned to the physical and Spiritual perspective of the teacher who facilitates the session. In all of the Dance Movement Therapy sessions I teach we always work on the Dragon Energy.
No Dance Experience is required as this session can be for professional dancers or for those of you who want to start moving your bodies with awareness.
If you would like to bring more creativity into your life, balance, and release blockages and stubborn patterns that your are holding in your body, I think that you will enjoy this Dance Movement Therapy Session. If you want to cultivate a prayer practice that includes the body, this Session will guide you into experiencing ecstatic Body - Soul Sacred Union.
July 24 at 10,30 CE
Your Instructor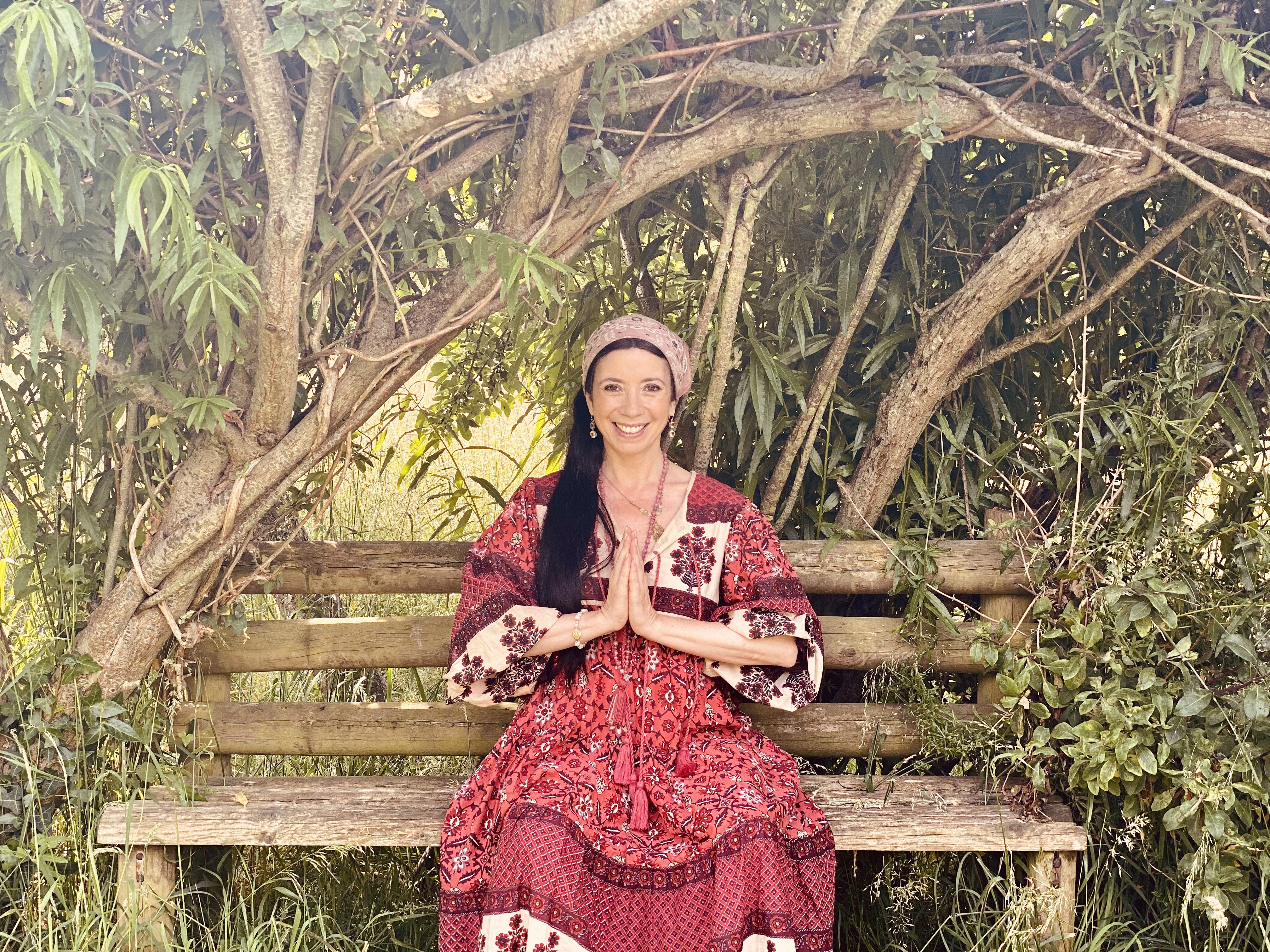 Ana Otero is a Mystic, Dancer, Author, Yogi, Artist, Teacher of the Desert Rose Transmissions, Mother and Lover to the Beloved. She holds a PHD in Dance Movement Therapy and strongly incorporates embodiment in all of her work. In 2011 after a dark night of the soul she had her first apparition of Mary Magdalene while she was in the desert of Oman. Following the teachings given to her by Mary Magdalene through her Channelings and Apparitions, Ana Otero created Mary Magdalene Mystery School in 2014, which later became in 2022 Ahava University. Ana Otero offers online and live trainings, workshops, retreats, and events.
AHAVA

Course Curriculum
Dance Movement Therapy: Movement Ritual July 24
Available in days
days after you enroll