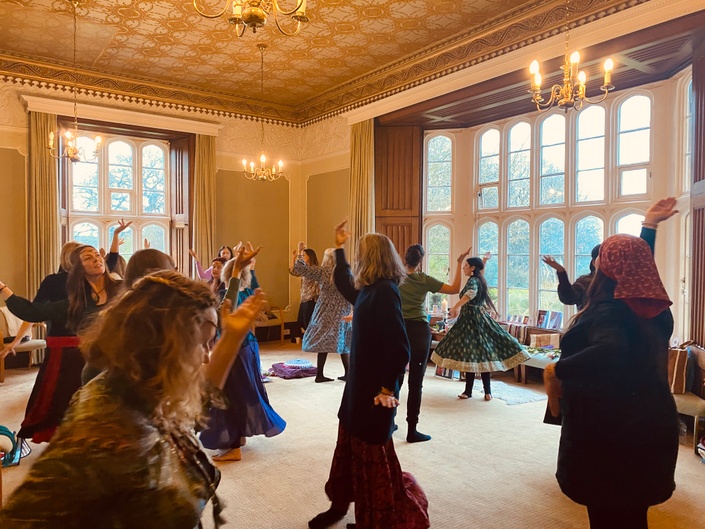 Ahava Sacred Dance and Drumming: Awakening Jerusalem
Awakening the Body Temple through Drumming and Sacred Dance
Watch Promo
AHAVA AND BLESSINGS
The Living Holy Temple is our deepest and highest potential, manifested in our physical form. When our Soul is completely integrated onto this physical plane we start to live our true Divine Humanity, we become vehicles and vessels of the Divine and embody the highest frequencies of Light and Love. This is MAGIC.
In this Online Course of Ahava Sacred Dance and Drumming: Awakening the Jerusalem Template, we will be working with a Celestial Dimension of Kether. Jerusalem is a Dimension, not a physical space. The Jerusalem Template is the New Covenant that Mary Magdalene is preparing us for.
Part of our Soul lives in the Arc Line above our Heads, just like the images of the Saints with their golden arc lines. It is said that the soul that inhabits the arc line is called the Mazal. Part of our journey in our incarnation is to bring the Mazal down, and this is when the Soul is completely integrated in the Body. And when this happens, we are ready to activate the Jerusalem Template. In the activation of this template we will be working with Mary Magdalene, Sarah Tamar, Mother Eve and Yeshua.
In this Ahava Sacred Dance and Drumming Course you will receive and learn:
- Live online Workshop that is recorded. Those who cannot make it in real time can watch the replay. This also gives you the opportunity to watch and experience the workshop as many times as you wish.
- Specific Mudras and their meaning for the Activation of the Jerusalem Template. These mudras activate the Tree of Life Template and the Tree of Knowledge Template.
- Jerusalem Ahava Sacred Dance Movement Meditation.
- Drumming the Desert Rhythms.
- Chanting in Aramaic.
- Light Language.
- Channeled message from Mary Magdalene and Yeshua.
This is a wonderful opportunity to start a practice that can awaken/enhance your creativity and bring you closer to Devotional Embodiment. Make these practices part of your daily life and you will experience powerful changes in your life. The inner and the outer will start to align and the expansion of your energy body will allow you to feel radiant and aligned to the longing of your soul. These Magdalene Practices are the practices of the New Frequency that we are living in.
This workshop will be on the 19th of April at 15,30 CET.
If you have any questions you can email me: [email protected]

Blessings to you.
AHAVA,
Ana Otero
Your Instructor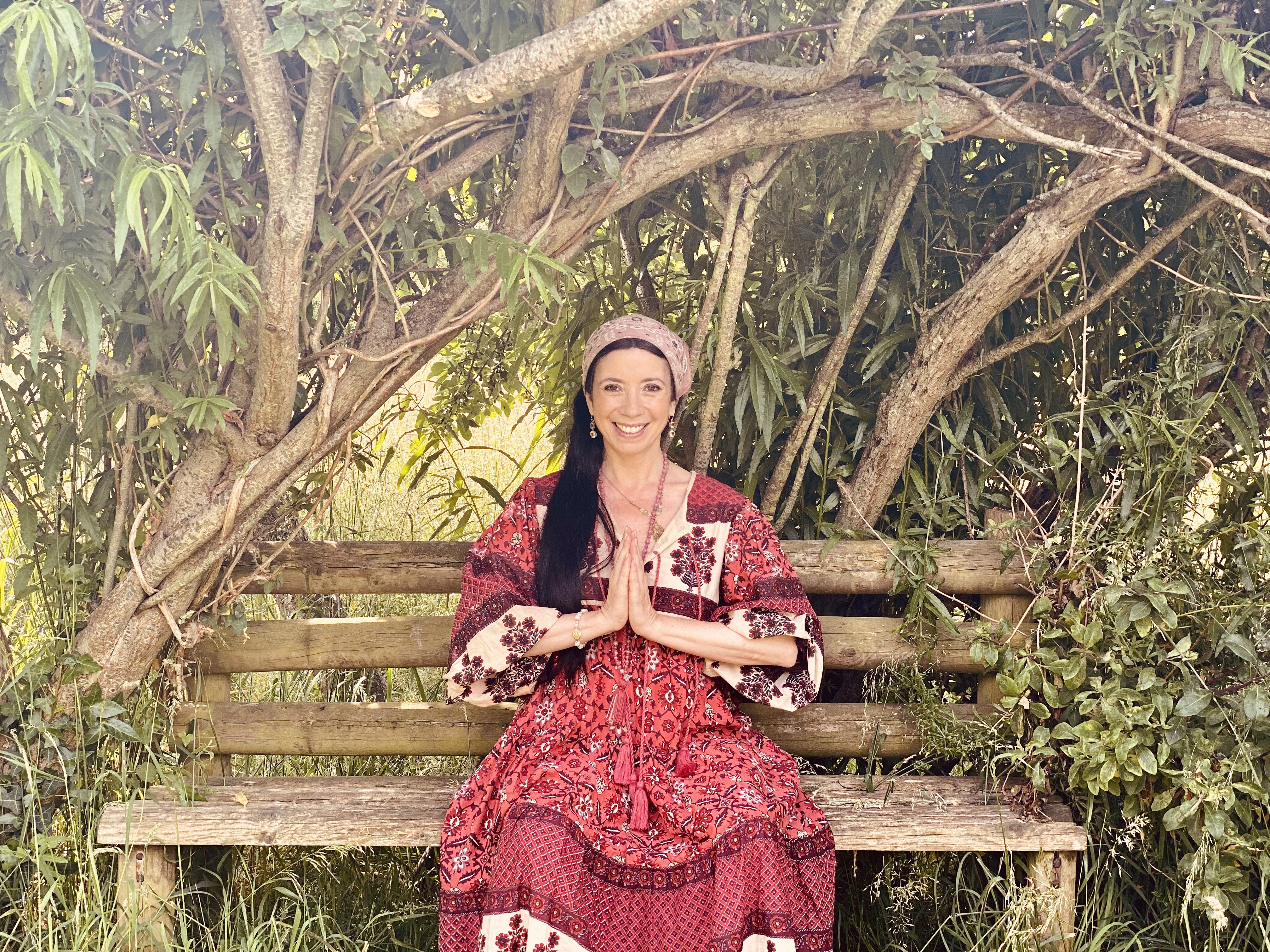 Ana Otero is a Mystic, Dancer, Author, Yogi, Artist, Teacher of the Desert Rose Transmissions, Mother and Lover to the Beloved. She holds a PHD in Dance Movement Therapy and strongly incorporates embodiment in all of her work. In 2011 after a dark night of the soul she had her first apparition of Mary Magdalene while she was in the desert of Oman. Following the teachings given to her by Mary Magdalene through her Channelings and Apparitions, Ana Otero created Mary Magdalene Mystery School in 2014, which later became in 2022 Ahava University. Ana Otero offers online and live trainings, workshops, retreats, and events.
AHAVA

Course Curriculum
Ahava Sacred Dance. Jerusalem Template
Available in days
days after you enroll