Ahava
Welcome to The Desert Rose Mystery School
Through the Teachings of the the Christ lineage and the great Mystics and Teachers of the Desert, my sacred intention is to awaken your remembrance of creation, guiding you back to your roots, illuminating the path towards your true self. By employing a holistic approach, I integrate ancient mystery teachings of the Desert Rose with sacred embodiment technologies and sacred voice awakening to create a harmonious symphony of self-realization and spiritual empowerment. Enter the embrace of Alaha, the divine source from which all creation springs forth, and uncover the boundless well of your true essence and divine gifts.
Ana Otero, PhD
Founder of The Desert Rose Mystery School


Ahava
We are seeking the reintegration of our soul with our body, so we may embody the Divine Presence and Power. We are aspiring towards and creating the dynamic balance of heaven and earth in our lives, we are opening up to the flowering of a rich and meaningful life. In the Mother we "flower," fulfilling earthly and heavenly desires that align with the manifestation of our dreams. 
The earth, our bodies, our sexuality, the entirety of
ourselves and our lives becomes a consecrated prayer of the exaltation of the
soul.
Ana Otero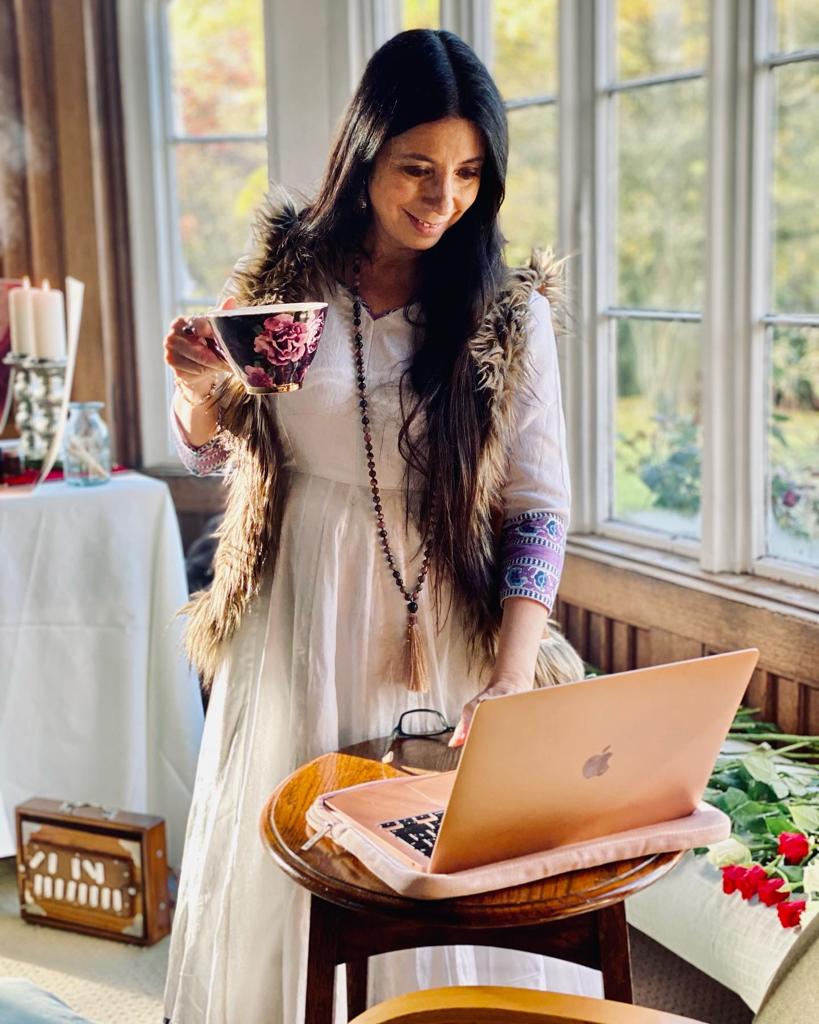 Creation
Creation is not an event but an endless symphony, a divine dance of energies weaving the tapestry of existence. In every breath, every thought, every beat of the heart, Creation is creating infinitely, echoing the limitless potential of the cosmos within us.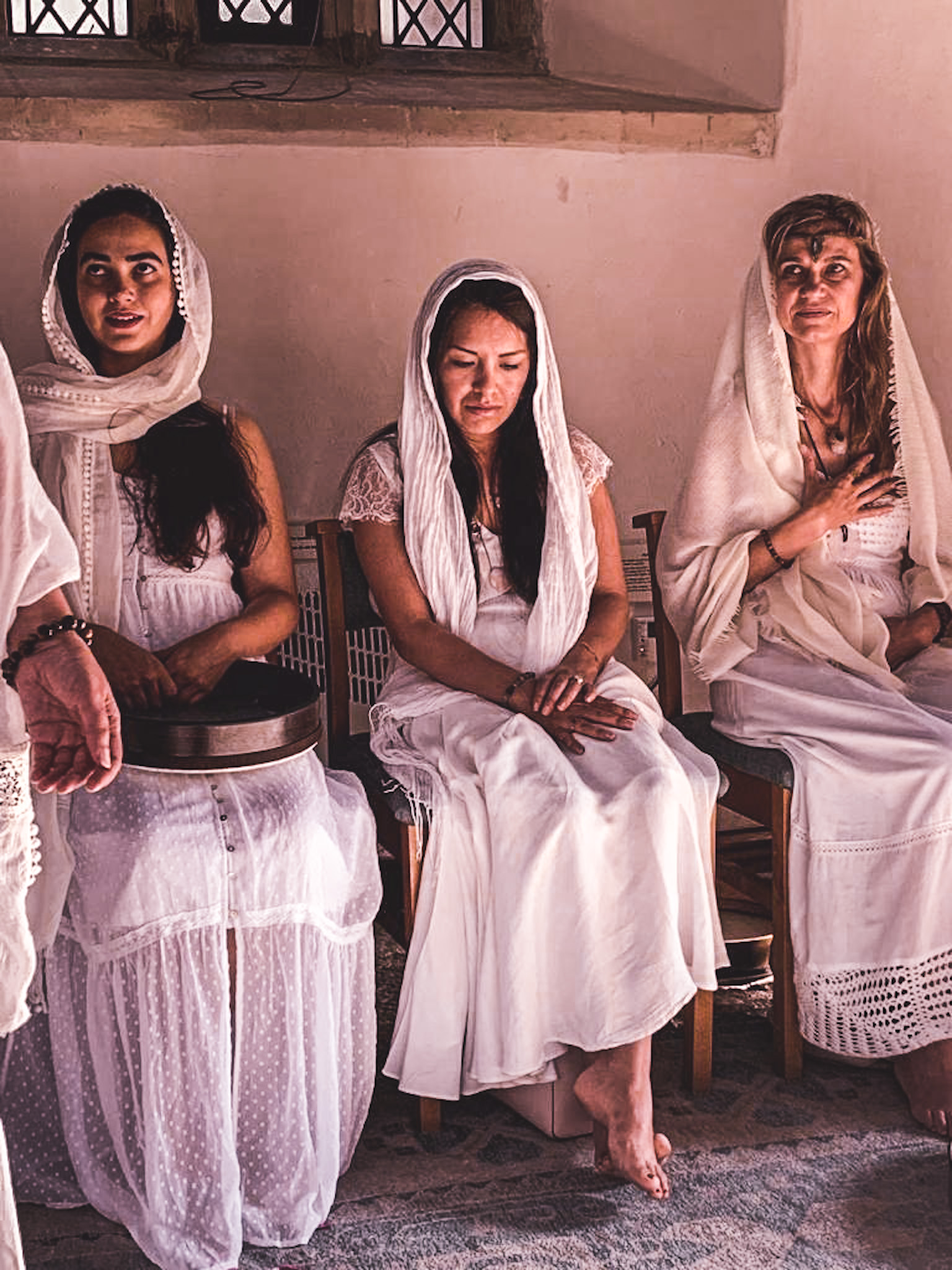 We are Infinity.
Our souls are stardust, the echoes of cosmic songs sung across the ages. They are not confined by space and time, but stretch into infinity, carrying within them the wisdom of the ages and the promise of tomorrow. Every soul is an endless voyage, an infinite journey through the cosmos of consciousness.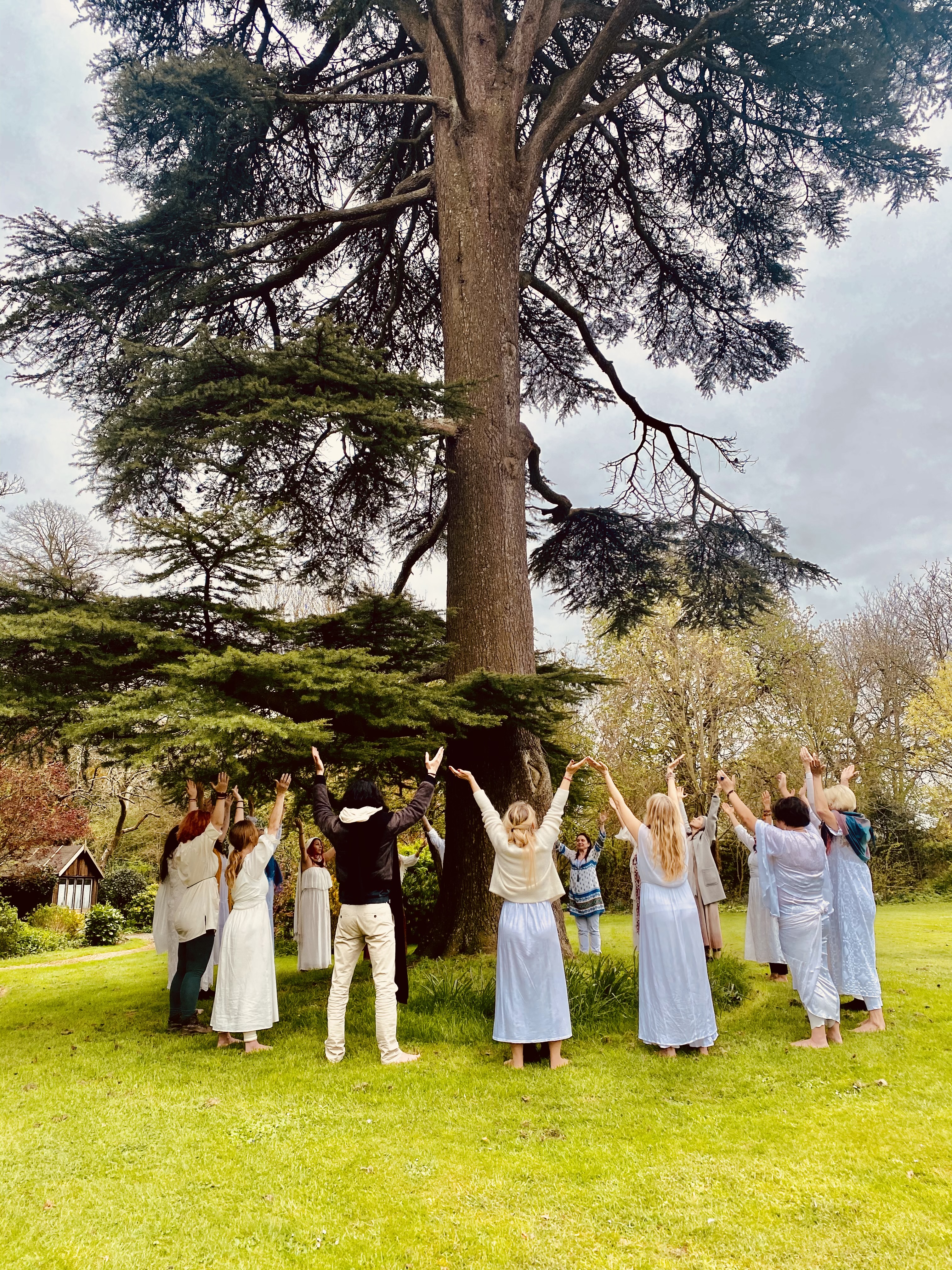 Cosmic Intelligence
We are one with absolutely everything that exists. When we learn to cycle with and embody the Cosmic Intelligence, we understand that the universe can never conspire against us as we are one in co-creation with ALL.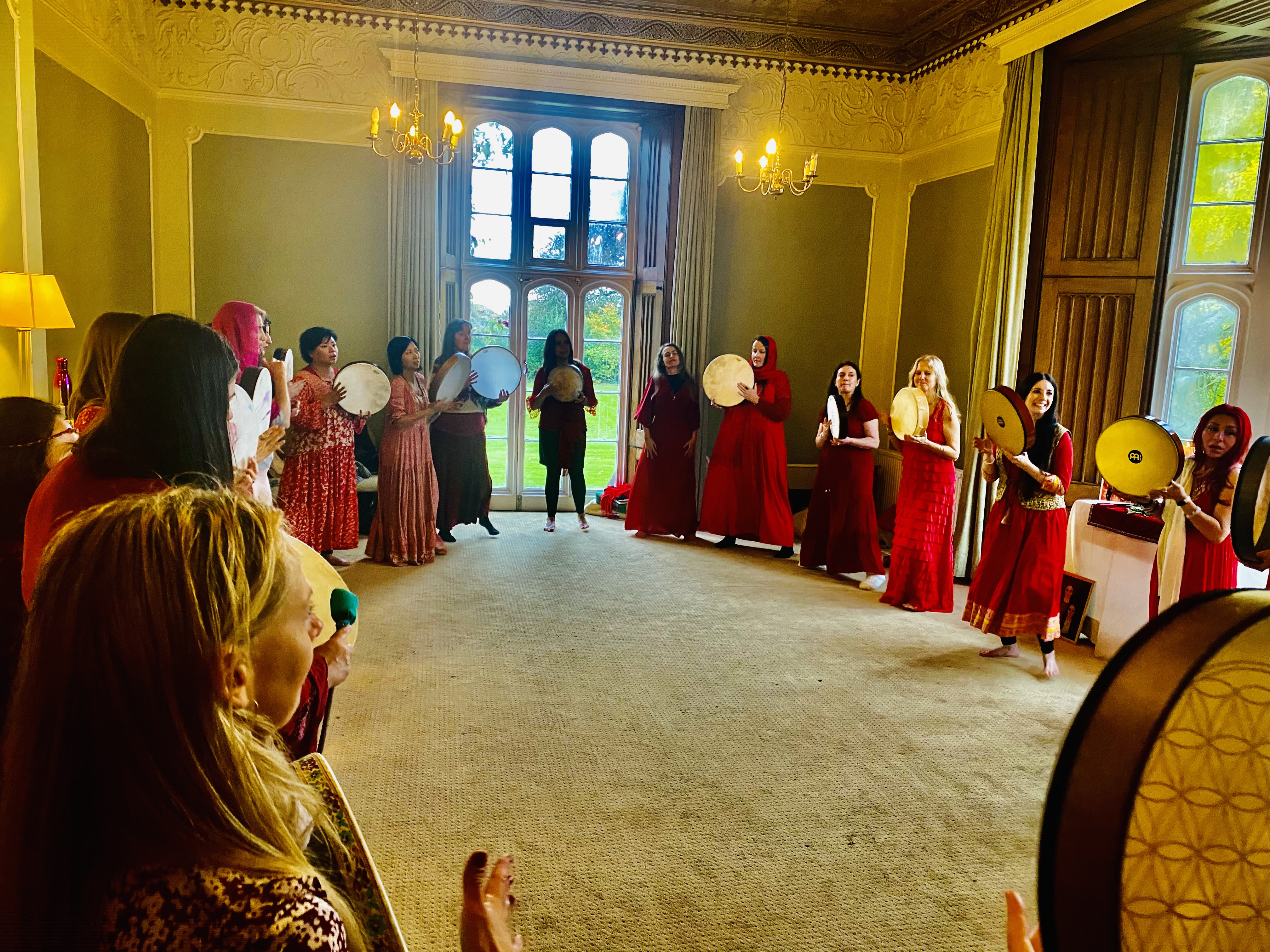 Jerry Kolljeski
I have completed the First Year of the Mary Magdalene Mystery School, Priest Training Program. This spiral of learning and experience was both powerful and meaningful for me. Founder and Teacher Ana Otero delivered all that she promised to deliver to the participants in the program. By her teaching and example Ana utilized Sacred Movement and Dance, Frame Drumming, Meditation, Chanting, Aramaic Prayers, along with deep teachings from Mary Magdalene and Gnostic Christianity to awaken the Presence of the Divine Feminine in us. The Shekhinah, the Holy Spirit, was present in every session. Sessions are recorded to allow for review or to accommodate participants' schedules and needs. I look forward to the Spiral of Year 2, and I say thank you, to Shekhinah, to Mary Magdalene, and to Ana Otero for this wonderful program.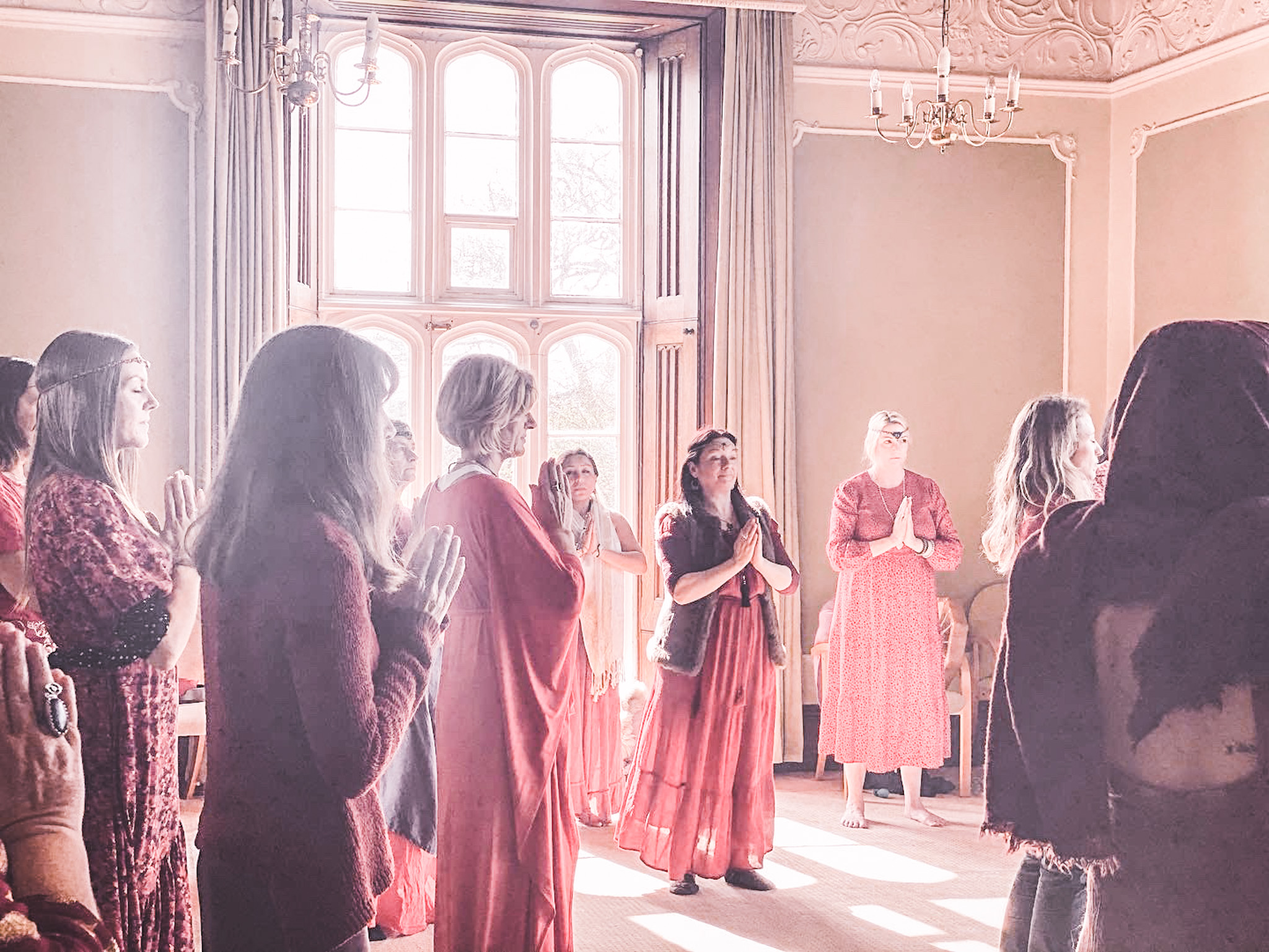 Cecilia Hermansson
Ana Otero´s Mystery School opened up a path within myself with opportunities in every direction. The beauty of the movement from within is endless. It's like walking a path of a fractal in itself. It just opens up and opens up chambers inside of you, and in this community we are all the Magdalene's carrying out this beautiful endless energy. I will come back to this teaching module again and again as there is always something new in the present moment to unfold.
Thank you so much for the opportunity to walk this path with all of you radiant beings of light.
Ahava
Cecilia Hermansson, Sweden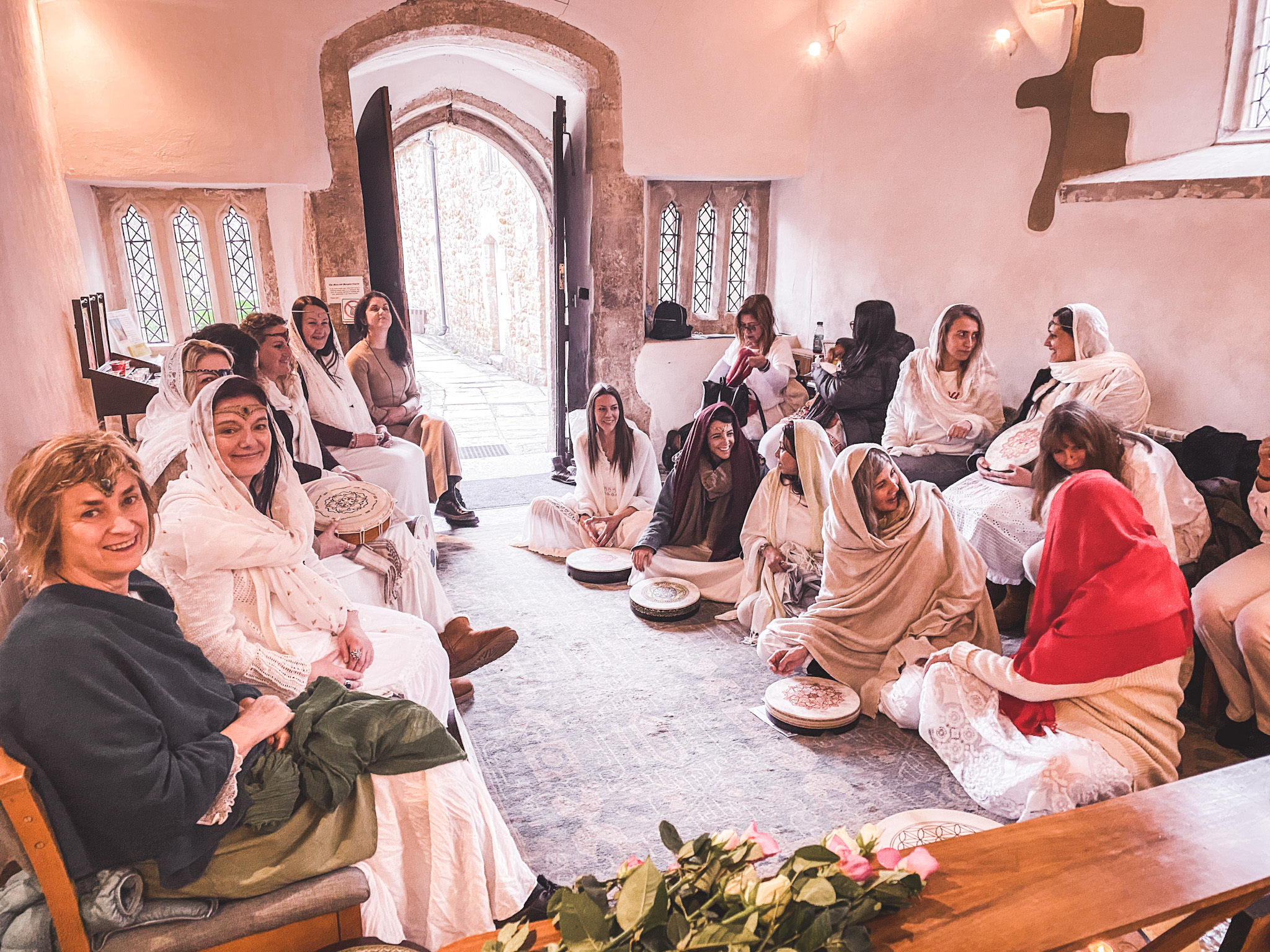 Michelle Knight
I have been with Ana Otero for many years and have completed many trainings with her. Her teachings are authentic, pure, revolutionary, and all delivered with so much humility. WHAT A HUMBLE TEACHER! Ana Otero is very generous with the amount of course material given to us in all of the trainings and she really cares about our inner growth. I highly recommend the Mary Magdalene Priestess and Priest training as she incorporates Drumming, Aramaic, Myrraphores, Magdalene Body Practices, Sacred Dance, Gnostic Teachings and so much more. I thank you Ana Otero for everything you have awakened in me. I can now see my power, my grace, my love and my mission.
Michelle Knight, UK
Check your inbox to confirm your subscription
Online Trainings, Courses and Workshops
Below you will find the upcoming workshops and trainings and if you click on View All Products you will be able to read info on workshops you can experience in your own rhythm. For information on Live Retreats, please subscribe to www.anaotero.com or you can send an email to Ana Otero: [email protected]
Welcome to The Desert Rose Mystery School
Embodiment of the Magdalene Christ frequency through Creativity, Devotion, Prayer, Ritual, and Divine Union.